INSTACH Sp z o.o.
 is a company relying on know-how that dates back to 1979.
On the basis of many years of experience in the construction industry, we have created a family business from scratch, aiming at development and satisfaction of our customers through the high quality of our services.
Many years of work, self-improvement, use of the latest construction techniques as well as solid tried-and-true materials and professional equipment allow us to constantly achieve this goal.
Today, our clients have respect for our work and appreciate the reliability and quality of execution of each order they entrust us with. This has been our greatest value since the beginning.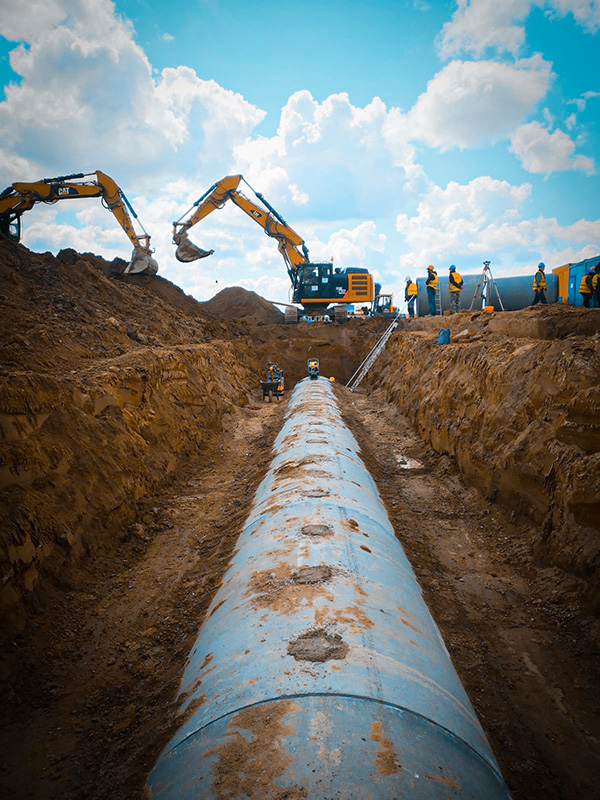 1979
Establishment of the company
Stanisław Książek sets up a company called Instalatorstwo Sanitarne i C.O. "INSTACH". The company is engaged in the manufacture of central heating and steel structures.
After Mr. Stanisław's death, the company was taken over by his son Adam Książek, who together with his wife Barbara Książek continued the business under the name: PPHU Instach mgr inż. Adam Książek
The company employs about 10 people, has 1 excavator and its main business is directed to the construction of external sanitary systems. The first order, for one of the leading companies in the industrial construction market, was the comprehensive construction of external sanitary systems at a newly built industrial hall in Gorzów Wielkopolski.
2013
Conversion of the company to INSTACH SP. Z O.O.
The company is converted to INSTACH SP. Z O.O. and expands its area of operations to northern and central Poland.
2014
Development of the locksmith department
In addition to its core business of sanitary systems, Instach Sp. z o.o. also carries out steel structures. The locksmith department is being intensively developed and the first CNC milling machine is being purchased.
2016
Launch of earthmoving activities
Firma Instach Sp. z o.o. rozpoczyna działalność w zakresie robót ziemnych. Systematycznie poszerza również swój park maszyn o koparki, ładowarki, wozidła, ciągniki oraz stabilizator gruntu.
Then follows the purchase of the first 3D systems, which provided even greater productivity and efficiency.
Instach Sp. z o.o. executes all its contracts based on the Design & Build system. In 2021, it is opening its own design office, making the Design and Build work even more efficient.
Instach Sp. z o.o.'s area of operations now covers the whole of Poland. 
Over the 12 years of operation, headcount at Instach Sp. z o.o. grows to 100+ people. By this point, about 100 construction projects are completed. Instach's fleet of machines and cars numbers about 150 units.
January 2022
Opening of a branch in Rzeszów
Expansion of operations to the eastern regions of Poland results in the opening of a branch office of Instach Sp. z o.o. in Rzeszów.
2022
Commencement of construction of headquarters in Gorzów Wielkopolski
Instach Sp. z o.o. is commencing construction of its new headquarters in Gorzów Wielkopolski at ul. Miła 5.

Instach Sp. z o.o. is a family business. Since its inception, its greatest asset has been believed to be its workforce.
Long-term and continuous cooperation with employees is a very strong foundation of our company.
We believe that by building a strong team of employees, we are able to continuously grow and do a better and better job to the satisfaction of our customers.
Due to the continuous development of the company, we are constantly expanding our staff with new employees, training and constantly acquiring new skills to better meet new challenges.

Guided by Plato's thought, we are constantly expanding our knowledge, looking for new, even better solutions, technical innovations that have a direct impact on both the quality and time of the work we perform.
Operating under the Design & Build system and having our own design office, we have the ability to take a very individual approach to each construction site and find the most optimal, often innovative solutions.
We strive for self-sufficiency. In cooperation with our locksmith department, we create single-piece products for our construction machinery (INSTACH METAL) that effectively improve the work we do.
Many years of experience with the sanitary trade allow us to carry out even the most difficult contracts, providing our customers with the highest quality and attention to every detail from the design to the on-site supervision itself.

Our machinery park includes nearly 100 units, which include excavators, loaders, tractors, rollers, bulldozers, soil stabilizers, haulers and other equipment from top brands such as CATERPILLAR, VOLVO, DOOSAN, FENDT, WIRTGEN.
The machines are equipped with 3D systems for the greatest efficiency and productivity.
In addition, our fleet includes low-loaders that allow us to quickly and efficiently transport machines to the required construction sites.
Since 1979, we have completed more than 120 projects. Among our clients are many reputable companies. We create tailor-made solutions in accordance with the plans and expectations of the most demanding counterparties. We are a proven and reliable business partner, as confirmed by many years of cooperation in the implementation of tasks with investors across the nation.
We encourage you to explore the list of our completed projects.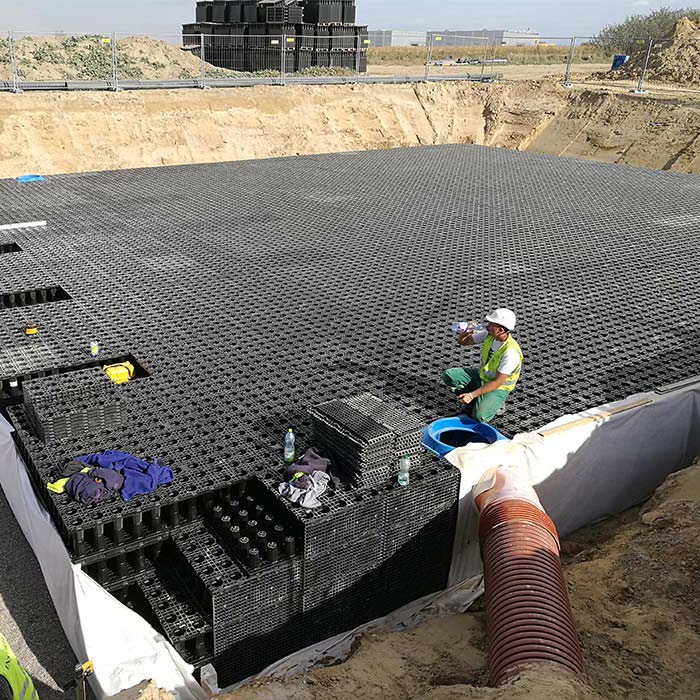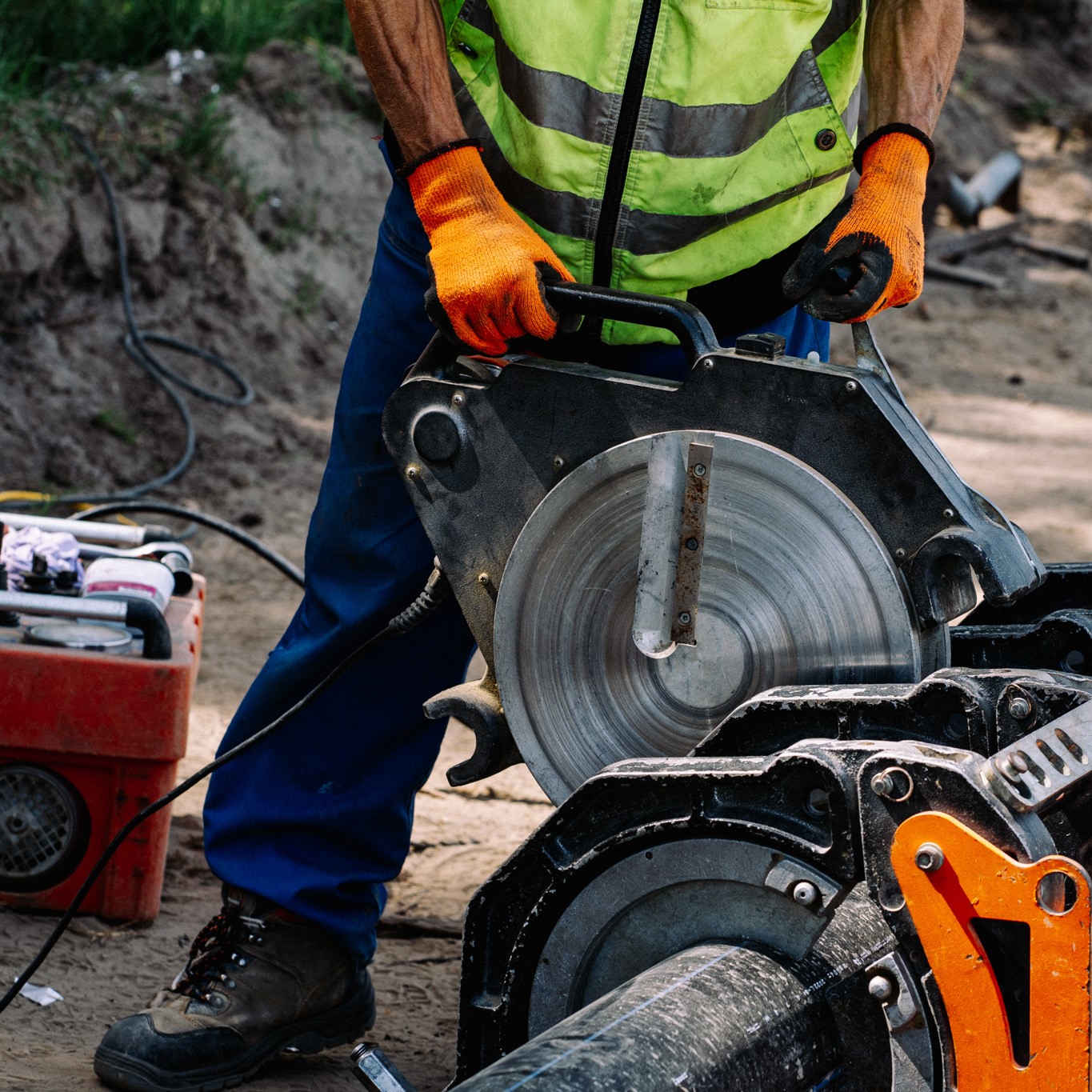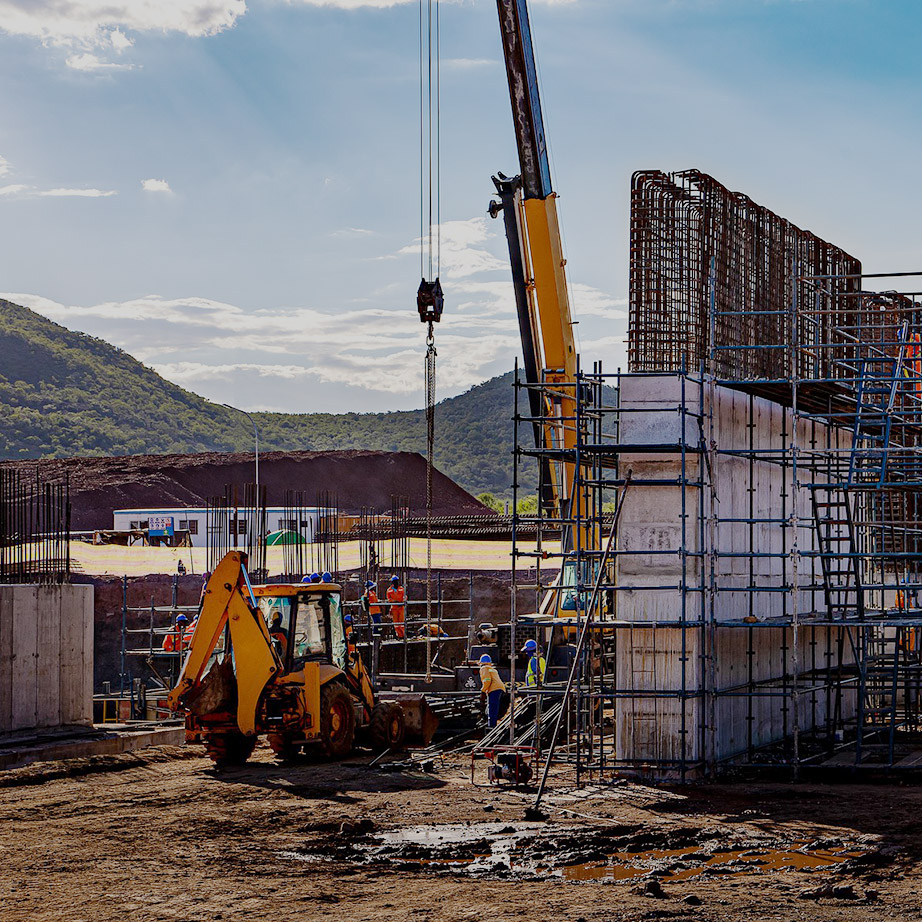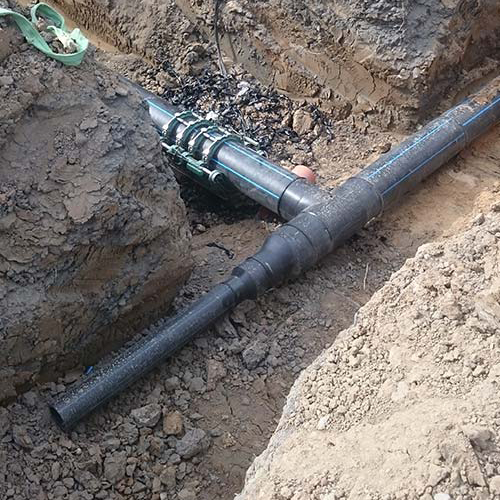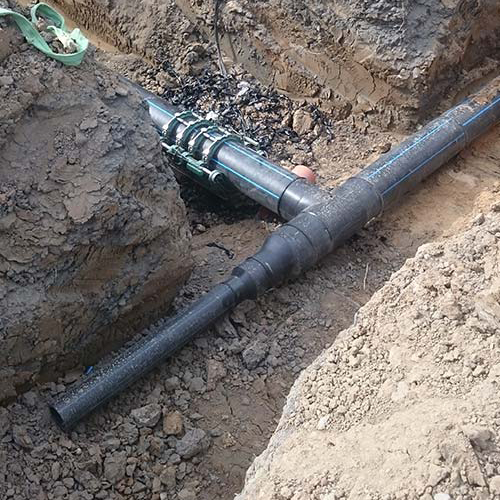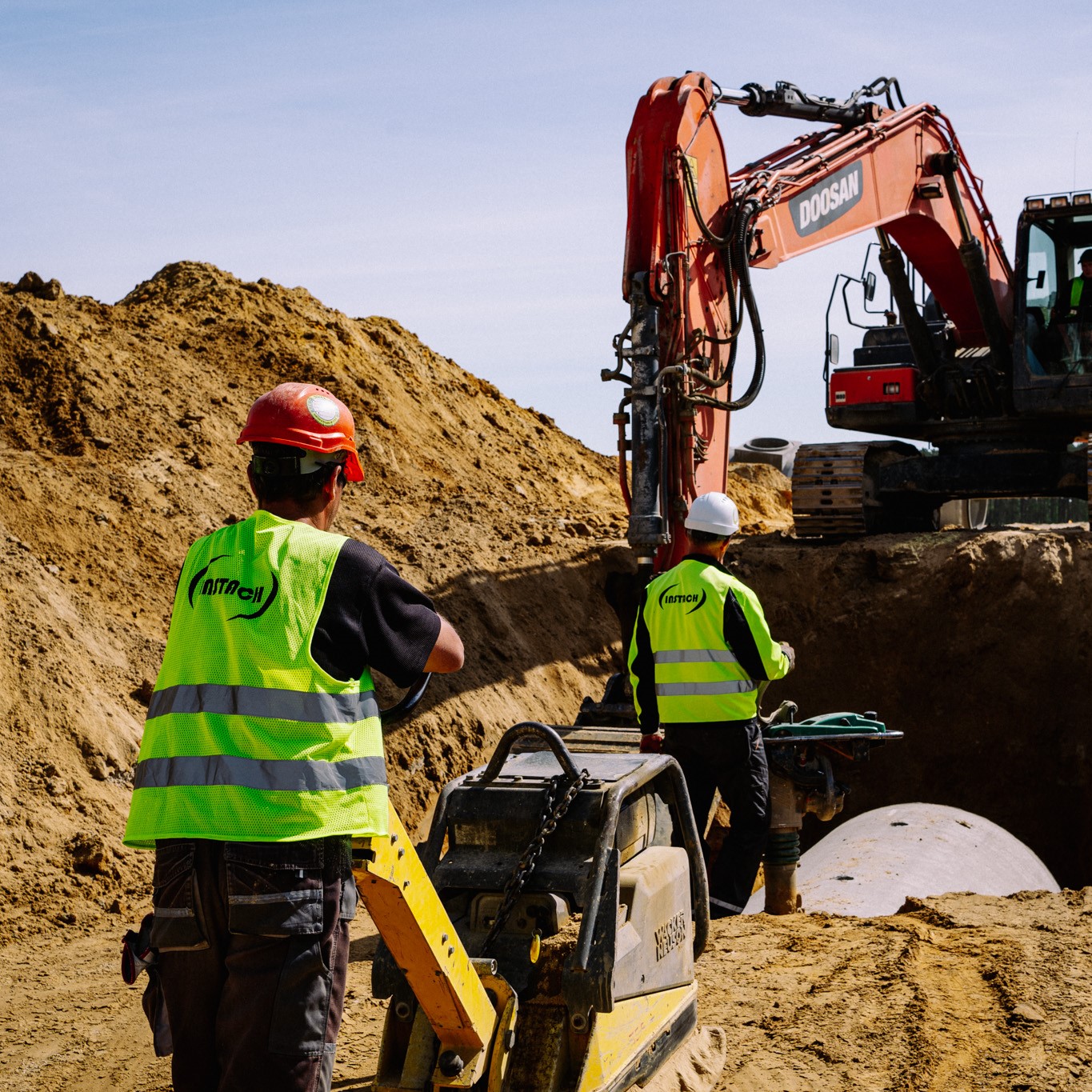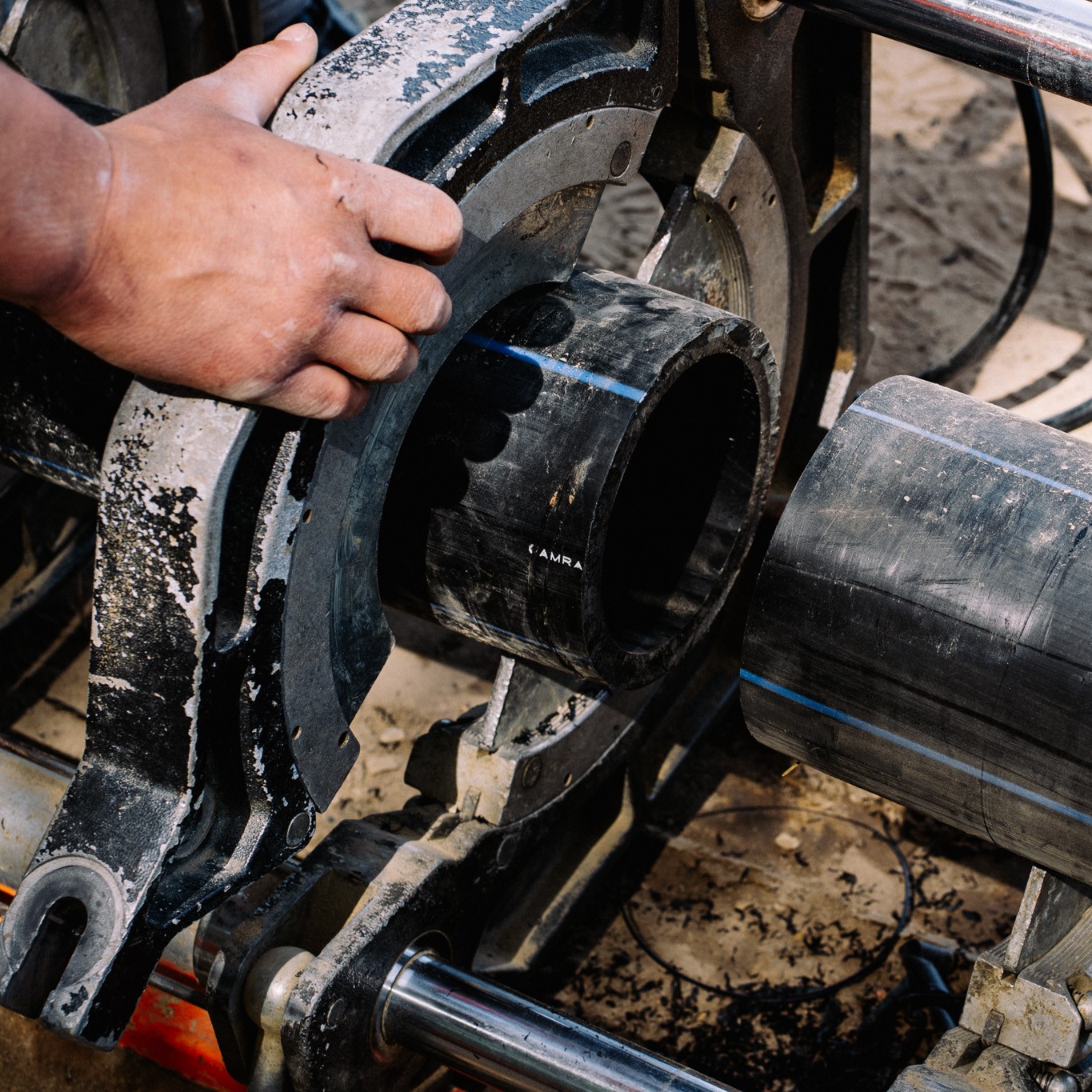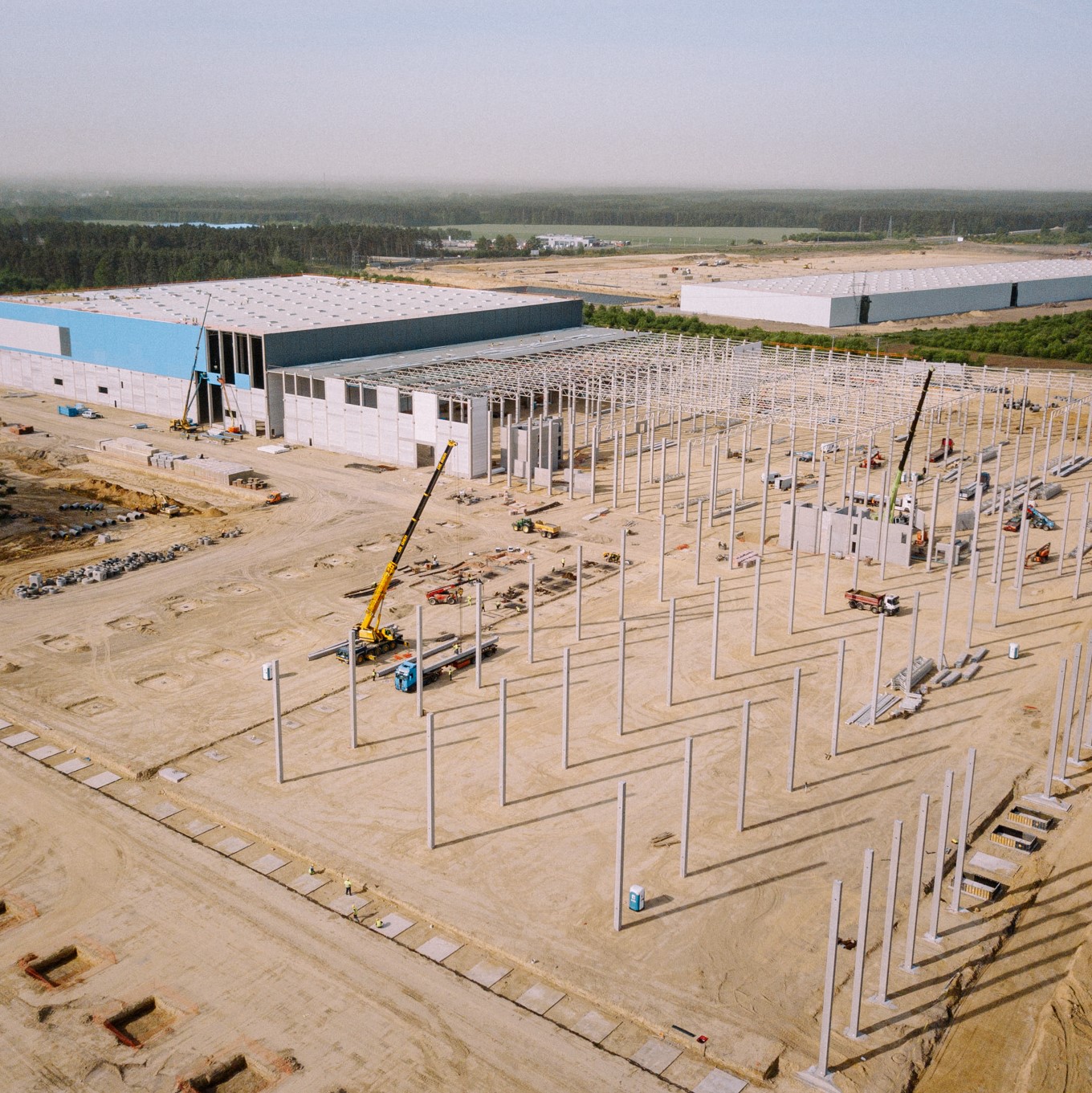 Adam Książek
CEO
phone: 605-085-596
e-mail: adam.ksiazek@instach.pl
Barbara Książek
Vice President of the Board
phone: 609-286-395
e-mail: barbara.ksiazek@instach.pl
Wojciech Hałasa
Contract Manager
phone: 733-933-129
e-mail: wojciech.halasa@instach.pl
Krystyna Herbut
Accounting
phone: 733-933-106
e-mail: krystyna.herbut@instach.pl
Arkadiusz Dejneko

Transport manager
Facility manager
phone: 509-185-350
e-mail: arkadiusz.dejneko@instach.pl
Izabela Janus
Accounting
phone: 884-005-336
e-mail: izabela.janus@instach.pl
Przemysław Tetych
Fleet Manager
phone: 575-986-477
e-mail: przemyslaw.tetych@instach.pl
Anna Hałasa
Accounting
phone: 577-808-004
e-mail: anna.halasa@instach.pl
Sławomir Suchecki
Project Coordinator
phone: 575-110-660
e-mail: slawomir.suchecki@instach.pl
Karolina Rybarczyk
Office Manager
phone: 733-933-105
e-mail: karolina.rybarczyk@instach.pl
Elżbieta Walczak
Designer
phone: 575-004-799
e-mail: elzbieta.walczak@instach.pl
Monika Dudziak
Specialist in administration
and as-built documentation
phone: 697-742-274
e-mail: monika.dudziak@instach.pl
Natalia Łuc
Designer
phone: 733-002-151
e-mail: natalia.luc@instach.pl
Monika Szczepańska
Rzeszów Branch
phone: 884-081-300
e-mail: monika.szczepanska@instach.pl
Aleksandra Łagocka
CNC Machining / Steel Structures
phone: 609-927-420
e-mail: aleksandra.lagocka@instach.pl